The first day of school is quickly approaching. I like my girls to have a special first day of school outfit. When my eldest was in preschool it was easy to find her something way cute for a good price. But she grew up a little and went to kindergarten and moved into the big girl section of clothes. I discovered something. For the most part I HATE the big girl section of clothes. (Is is just me?) My 6 yr old is still a little girl but they want her to dress like a 14 yr old
slut.
Sorry I am just not into that. So last year finding a first day of school outfit was very very difficult and I only settled with what she got.
Not bad but I didn't love it. So this year I am planning ahead of time and I have made her and her sister the cutest little outfits. Today I am going to show you the jeans.
I LOVE them. So if you want to make some too here's how you do it.
Start off by finding an old pair of jeans that still fit in the waist but not in the length. Cut off the bottom of the jeans about 3 inches above where you want the bottom of your ruffle to hit. I wanted capri length instead of pant length because it is still so warm outside.
Now decide how many ribbons you want to add and lay them out and play with them. See how many inches up the top of your top ribbon will be. Now unpick that much plus a little extra for wiggle room.
Now get a length of ribbon to fit around your pant leg and pin it on. Measuring of course to make sure it is even.
Now sew your ribbon on. Make sure that you sew to the ends of the seems and don't sew the seems flat.
Now repeat with your remaining ribbon.
Now close those seems back up. Sew down the line that is left from the original seem and then sew a zig zag down the edge. (Sorry the purple thread I used doesn't really show up well.)
Now that part is all done and you can add a darling ruffle. Now I was researching how others added their ruffles and I ran across the most perfect tutorial at
From An Igloo
. it is so perfect I am going to send you over
there
. Her
tutorial
makes the ruffle not only way cute but also a very good quality. The only change I made was preference. I wanted my ruffle a bit fuller so I tripled my measurement of the circumference of the bottom of the jeans. My younger daughter's jean leg circumference was 10 inches so I cut my strip 30 inches long. I thought it was perfect.
I am so happy with they way these jeans turned out.
I hope you like them as much as I do.
Next week I will show you the shirt I made to go with them. You should be excited.

Featured on: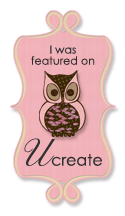 Linked up to the following: